Dr. Beckenstein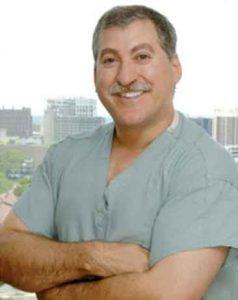 If you're looking for a plastic surgeon in Birmingham, AL, you have many options. With your health and your appearance on the line, the choice is one of the most important decisions you'll make, so it's important to do your homework. Dr. Michael Beckenstein is a fellowship-trained, board-certified plastic surgeon whose reputation attracts patients to our practice from throughout the Southeast and the nation.
About Dr. Beckenstein
Before establishing his plastic surgery practice in Birmingham, Dr. Beckenstein trained throughout the U.S. under some of the most accomplished plastic surgeons in the world. That experience honed his technical skills and creative approach to cosmetic and reconstructive surgery. His qualifications, combined with his easygoing, down-to-earth nature, make Dr. Beckenstein a popular choice among plastic surgery patients in the Birmingham area.
Education & Fellowship Training
Dr. Beckenstein grew up in New York and obtained his bachelor's degree from Union College in Schenectady. He then earned his medical degree from Eastern Virginia Medical School in 1987, where he was elected into the prestigious Alpha Omega Alpha medical honor society. After completing both general and plastic surgery residencies, Dr. Beckenstein was selected for a plastic surgery research fellowship at Case Western Reserve University.
His interests in aesthetic and reconstructive breast surgery led to 2 additional fellowships. At the Breast Reconstruction Foundation in Atlanta, GA, Dr. Beckenstein trained under Dr. Carl Hartrampf, the developer and leading authority on a technique called TRAM flap breast reconstruction. Dr. Beckenstein then trained under Dr. Scott L. Spear at Georgetown University. Dr. Spear is viewed by peers as an expert in aesthetic and reconstructive breast surgery and helped develop anatomic and gel breast implants that are now widely used in breast augmentation and reconstruction.
Dr. Beckenstein's fourth fellowship training opportunity brought him to Birmingham, where he developed his skills in ultrasonic-assisted liposuction (UAL) and facial plastic surgery.
Care Driven By Compassion
Compassion is the cornerstone of Dr. Beckenstein's work as a plastic surgeon. His heart for his patients inspired him to found the Alabama Breast Cancer Cooperative, a uniquely comprehensive resource for breast cancer care and emotional support. In addition, Dr. Beckenstein's expertise in plastic surgery allows him to help survivors of tragedy reclaim their bodies and live happier, more confident lives.
Alabama Breast Cancer

Cooperative
Notable Patients
Professional Associations & Accomplishments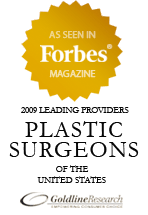 Dr. Beckenstein is certified by both the American Board of Plastic Surgery (ABPS) and the American Board of Surgery and he's a Fellow of the American College of Surgeons (FACS). It's important that your surgeon is ABPS-certified because it requires rigorous training and experience not matched by cosmetic surgery boards with names that sound official.
In addition, Dr. Beckenstein is an active member of The American Society for Aesthetic Plastic Surgery (ASAPS), in which only 30% of plastic surgeons gain entry, and the American Society of Plastic Surgeons (ASPS).
Dr. Beckenstein is the author or co-author of several articles published in peer-reviewed journals, as well as several textbook chapters on the subjects of breast, aesthetic, and reconstructive surgery. He also holds a U.S. patent on a medical device and he is a reviewer for the American Society of Plastic Surgeons' journal, Plastic and Reconstructive Surgery.

Awards
Dr. Beckenstein's work has been recognized throughout his career, including being named the Lifesaver Recipient for the 2006 American Cancer Society's Life Inspiration Award. Other awards include:
Patient Choice Award from Castle Connolly (2009)
BMW Ultimate Drive Local Hero Award (2008)
Leading Providers Plastic Surgeons of the United States, Goldline Research (2009)
America's Top Surgeons, Consumer Research Council (2004, 2005, and 2009)
Best of Birmingham Plastic Surgery (2008, 2009, and 2010)
Top 3 Birmingham Plastic Surgeon 2020 per threebestrated.com
Dr. Beckenstein and some of his patients have been featured in local and national media venues including television shows, news, books, and magazines. Read what previous patients have said about their experiences on reputable,  independent review sites. 
If you're considering cosmetic or reconstructive plastic surgery, request a Comprehensive Consultation using our online form to meet with Dr. Beckenstein. Or you can call our office at  (205) 933-9308 or toll-free at 866-MSBMD77 (866-672-6377) to schedule an appointment.
For more details about Dr. Beckenstein's training and credentials, view his CV.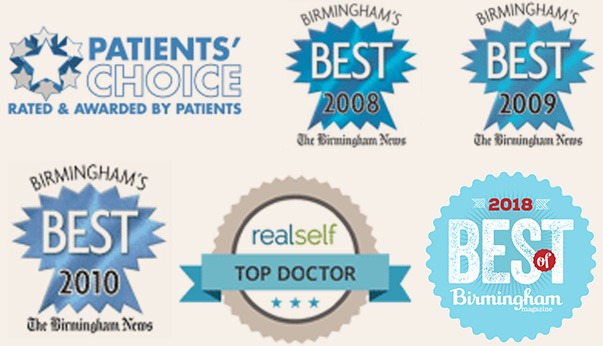 Find Dr. Michael Beckenstein on Google
Back to Top