Dermal Fillers
Many people want to look younger and more attractive without the downtime and anesthesia that go along with surgery. Dr. Michael S. Beckenstein has taken special care to provide treatment options that fit a range of patient needs and goals. He offers RADIESSE®, JUVÉDERM®, and other dermal fillers in Birmingham, AL, as a simple, effective, non-surgical option for instant facial rejuvenation. Whether you want to reduce signs of aging or enhance a facial feature, he performs each treatment with the skill and precision that come from his training and experience as a board-certified plastic surgeon.
To find out if a dermal filler treatment in Birmingham can help you look more attractive, request a Comprehensive Consultation with Dr. Beckenstein. He will thoroughly evaluate you and carefully develop a treatment plan. Your visit is in a relaxed, pleasant environment where you spend as much time as you need to become comfortable with your treatment options.
Facial Aging & Dermal Fillers
Collagen is a naturally occurring substance that keeps the skin firm and elastic. Another natural substance, hyaluronic acid, helps keep that collagen hydrated. As we age, the skin and tissues of the face and neck lose volume as collagen production decreases. This loss of volume in the face may cause flattened cheeks and hollows around the eyes, nasolabial folds, and jowls.
Dermal fillers are man-made substances that are injected into the skin and facial tissues to restore this lost volume and help the skin become firm, smooth, and more youthful-looking.
Your Procedure in 3D
Watch an informative video featuring 3D graphics to learn more about the procedure you want.
View Your Procedure in 3D
Your Improvements
Women and men of all ages visit Dr. Beckenstein for dermal filler treatments to attain a range of improvements, including:
Smoothing smile lines (nasolabial folds) and down-turned corners of the mouth
Softening facial wrinkles and vertical lip lines
Adding volume to the cheeks, temples and around the eyes
Sculpting and plumping thin lips
Providing a non-surgical, liquid facelift when combined with BOTOX® Cosmetic injections
During your comprehensive consultation, Dr. Beckenstein will determine whether a dermal filler treatment or another procedure is best suited to your aesthetic goals. He often uses fillers to complement facial cosmetic surgery procedures such as facelift and eyelid surgery.
Types of Dermal Fillers
To meet the facial enhancement goals of our diverse patients, we offer a variety of dermal fillers, including:
JUVÉDERM® XC, Ultra XC, and Ultra Plus XC are hyaluronic acid fillers that provide a range of improvements based on their increasing thickness (viscosity). These fillers are often used to smooth fine lines, sculpt lips, and fill in folds around the mouth. All contain lidocaine for comfort during injection. Results last 6 months to a year, depending on which filler is used and where it is injected.
JUVÉDERM VOLUMA® XC is a related product with a thicker formula, designed to replace lost volume in and around the cheeks for patients who are at least 21 years old. Results last up to 2 years depending on individual factors.
RADIESSE® contains tiny calcium hydroxylapatite (CaHA) particles, instead of hyaluronic acid, that stimulate new collagen growth and provide a framework for its formation. Results last approximately 9 to 12 months depending on area treated.
BELOTERO BALANCE® is a smooth, very thin hyaluronic acid filler that is best suited for areas where the skin is thin, such as around the eyes and mouth.
Because dermal fillers are continually being developed and refined, Dr. Beckenstein incorporates new options into his practice when he determines they are safe and produce strong results.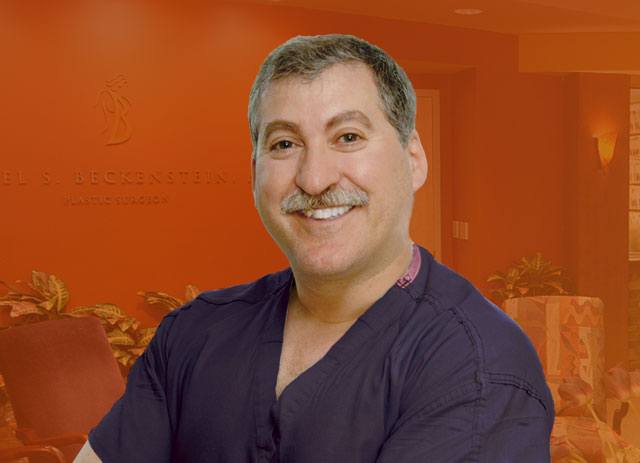 Dr. Michael S. Beckenstein
Dr. Beckenstein is a fellowship-trained, board-certified plastic surgeon whose extensive experience in breast enhancement, body contouring procedures, and reconstructive plastic surgery sets him apart.
meet dr. Beckenstein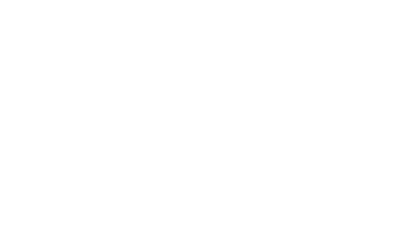 What to Expect
Dr. Beckenstein performs dermal filler treatments in his office. After choosing the filler best suited to your aesthetic goals and unique needs, he prepares your skin with a gentle cleanser and anesthetic cream. He uses a fine needle to make injections into the wrinkles, folds, lips, or other areas. Patients typically experience little to no discomfort, as most fillers contain numbing medicine. The entire process is complete in minutes.
There are no restrictions after treatment, so you can return to your daily activities right away. You may have slight bruising, swelling, or redness at the injection sites temporarily.
Results after filler treatments are immediate. Many patients maintain their improvements by returning for periodic touch-ups. If you'd like to consider facial cosmetic surgery at some point, Dr. Beckenstein will be happy to consult with you about your options whenever you ask.
Back to Top