Michael S. Beckenstein, MD
800 St. Vincent's Drive
North Tower Suite 610
Birmingham, AL 35205
Phone: (205) 933-9308
Monday - Thursday: 8:30 a.m.–5 p.m.
Friday: 8:30 a.m.–12 p.m.

BOTOX® in Birmingham, AL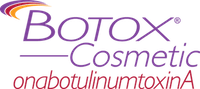 Here in Birmingham, Alabama, BOTOX Cosmetic is just as popular today as it was a decade ago, if not more so. Trusted as one of the most reliable nonsurgical options for reducing wrinkles, BOTOX injections are the go-to for thousands of local men and women in search of a quick, comfortable way to look their best.
Are you ready to try BOTOX Cosmetic for yourself? We encourage you to request a Comprehensive Consultation with Dr. Michael S. Beckenstein. He will thoroughly evaluate you and carefully develop a treatment plan. Your visit is hosted in a relaxed, pleasant environment where you spend as much time as you need to become comfortable and confident with your treatment options, whether you choose BOTOX or another injectable.
Why Choose Dr. Beckenstein for BOTOX
Considered one of the best plastic surgeons in the area, Dr. Beckenstein has built a reputation for providing excellent, competent care and excellent results for his patients. He devises care plans based on his experiences to make sure each patient receives consistent results. Patients who have had BOTOX injected at other practices often remark how different their experiences were with Dr. Beckenstein. This is because Dr. Beckenstein carefully places the injections into the proper levels to optimize the effect.
He will then see you 2 weeks later to evaluate your result and possibly perform additional injections. Your injection profile will be recorded so anytime you return, your customized injection plan is well known!
What Is BOTOX Cosmetic?
BOTOX Cosmetic is an injectable wrinkle treatment that smooths away dynamic wrinkles, which are wrinkles caused by repetitive facial movements. For this reason, it's best suited for treating:
Crow's feet
Glabellar lines (vertical lines that form between the eyebrows – also called the "11s")
Forehead lines
BOTOX was approved for cosmetic use in 2002, but it's been trusted in the medical community for much longer than that. Originally developed to treat conditions caused by overactive muscles (such as a twitching eyelid), BOTOX was soon found to be effective on some of the most stubborn wrinkles and crinkles.
BOTOX vs. Fillers: What's the Difference?
Many people ask about the difference between BOTOX Cosmetic and injectable fillers. Although both products treat wrinkles with injections, they work in very different ways:
BOTOX Cosmetic uses an active ingredient called botulinum toxin. This ingredient temporarily relaxes muscles that cause wrinkles, making it impossible for them to form. When administered by a qualified medical professional such as Dr. Beckenstein, BOTOX Cosmetic can deliver targeted results that lend a subtly refreshed look to your entire face.
Fillers use a variety of ingredients (the most common being a substance called hyaluronic acid) to physically fill in wrinkles. They come in many different formulations to suit various wrinkles of the face and neck. The results of fillers are generally observable immediately, while those of BOTOX Cosmetic take about 1 week to fully develop.
Both BOTOX and fillers can be administered at the same time in a procedure called a liquid facelift that provides a comprehensive rejuvenation.
Your BOTOX Treatment
BOTOX Cosmetic treatments are brief, comfortable procedures performed right here in our office. You can return to work right away. Dr. Beckenstein begins by cleansing your face, and then an anesthetic cream is applied to make your experience pain free! He then marks your skin with a special pen to ensure the accuracy of the injections. He then administers the BOTOX Cosmetic in a series of quick, painless injections. The injection process takes 2 to 3 minutes!
Common Questions
How much do BOTOX injections cost?
BOTOX is priced by the unit, and each person and each wrinkle requires a customized number of units. This makes it impossible for us to quote prices on our website. Dr. Beckenstein will evaluate your concerns and needs at your consultation, and you'll be given a price quote at that time.
Are there any special precautions I need to take on the day of my BOTOX treatment?
Prior to your treatment, it's prudent to avoid alcohol, aspirin, and other products that can thin your blood. These can increase your risk of unnecessary bleeding and bruising. After your treatment, you can return to your normal activities as soon as you like. For the remainder of the day, Dr. Beckenstein advises patients to avoid manipulating the treatment areas and any activities that require bending or stooping. These precautions allow the product to distribute itself evenly for optimal results.
Are there any side effects associated with BOTOX Cosmetic?
Here at our Birmingham office, BOTOX Cosmetic is very well tolerated, and millions of people around the world undergo the treatment every year with no adverse effects. The most common side effects are typically limited to injection site reactions, and they can include:
Bruising
Tenderness
Swelling
Itchiness
Redness
Keep in mind that these effects are mild and typically resolve on their own within a day or 2.
How long do BOTOX results last?
Although the longevity of your results depends on your individual physiology and where on your face your BOTOX was administered, you can expect your results to last for about 3 to 4 months. Once you begin to see your wrinkles reappear, you may return to our office for a touch-up treatment.
Will BOTOX make my face look "frozen" or overdone?
No. The best way to ensure attractive, natural-looking results from BOTOX is to choose the right practitioner. Dr. Beckenstein uses a light touch and a conservative approach when administering BOTOX, using his advanced understanding of both the product and the intricate anatomy of the face to create results that look both beautiful and totally natural.