Hair Transplant & Restoration in Birmingham, AL
In Montgomery, Huntsville, Hoover, and throughout the Southeast, many men and even women wish they could restore their hair to its former fullness. There are hundreds of products and services on the market that get marginal results or simply don't work. Dr. Beckenstein offers several effective options tailored to each patient's individual hair restoration needs, including scalp tattooing, hair transplant, and laser therapy in Birmingham, AL, at his plastic surgery practice.
Hair Restoration a Specialty
Dr. Beckenstein and his staff take the time to understand their patients' cosmetic goals. If you've ever wished that you could regrow your natural hair, it's time to stop wishing and start discovering your options at his medical practice. Dr. Beckenstein makes an excellent choice for your hair restoration procedure because:
He specializes in evaluating your unique situation, taking the time to understand your hair loss patterns and the possible causes.
He will review your options in detail for your Birmingham hair transplant, replacement, or therapy, including the highly effective NeoGraft® system and Sunetics G Low-Level Laser Therapy, and scalp micropigmentation, or SHFST.
Hair Replacement Options
Before choosing a hair replacement option, the cause of your hair loss must be determined. Dr. Beckenstein will conduct a thorough examination, lab analysis, and computer assessment to diagnose a cause. Once it has been determined, a treatment protocol will be designed for you that may include one or more of the following options:
NeoGraft hair transplant
Sunetics G Low-Level Laser Therapy
Prescribed medication with a combination of other modalities. Early hair thinning may require medications with or without low-level laser therapy.
Scalp micropigmentation
NeoGraft Revolutionizes Hair Transplantation

Always seeking ways to provide his patients with the most recent advances in hair replacement technology, Dr. Beckenstein now offers the revolutionary NeoGraft hair transplant system.
If you long to restore your hair to its full glory but hesitate because you have no time for the surgery and significant recovery time you may have heard about with traditional hair transplants, you'll be delighted to discover the NeoGraft system. NeoGraft is minimally invasive and uses only local anesthesia, there are no incisions, no large scars, and a shorter recovery period. More grafts can be placed during each session which reduces the number of procedures and your cost!
As a board-certified plastic surgeon who has been practicing for many years, Dr. Beckenstein has the skills and experience needed to refine the procedures involved in hair replacement. Birmingham NeoGraft uses the latest technology to harvest individual hair follicles without removing large strips of scalp. As a result, he avoids the painful recovery period and long scar on the back of the scalp that result from other types of hair replacement surgery. Some hair replacement practices offer individual follicle harvesting but are slow and tedious. NeoGraft technology speeds up this process with amazing efficiency.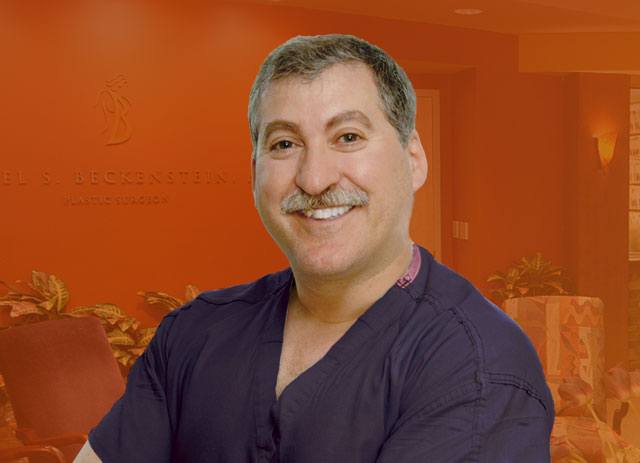 Dr. Michael S. Beckenstein
Dr. Beckenstein is a fellowship-trained, board-certified plastic surgeon whose extensive experience in breast enhancement, body contouring procedures, and reconstructive plastic surgery sets him apart.
meet dr. Beckenstein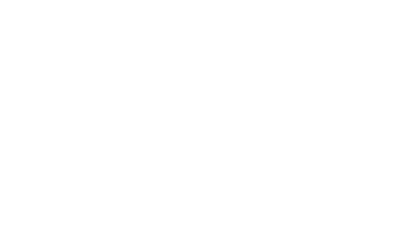 Sunetics G Low-Level Laser Therapy
Dr. Beckenstein is proud to offer Sunetics G Low-Level Laser Therapy as a simple, non‐invasive solution for slowing and even reversing hair loss in adult men and women.
Sunetics G is an excellent solution for people who are beginning to notice early indicators of hair loss or thinning. These comfortable, relaxing treatments deliver consistent, even laser light to penetrate the scalp and increase blood flow to their hair follicles. Over time, this promotes hair growth, producing measurable results across all areas of the head. Sunetics G creates impressive results on its own and may also benefit NeoGraft patients by promoting the health of the graft.
Scalp Micropigmentation
Scalp micropigmentation, or SHFST, which stands for Scalp Hair Follicle Simulation Tattooing, is an excellent option for men who may not be good candidates for hair transplantation, whether due to insufficient donor hair, rapid hair loss, or another reason. SHFST may also be used to camouflage donor scars left by a strip method transplant. The procedure uses a medical‐grade tattooing practice to simulate the look of closely shaved or buzzed hair, an attractive, youthful style that's popular with many.
SHFST was created by renowned cosmetic tattoo artist Andrea Darby. Dr. Beckenstein and Genger Ferrell, his surgical first assistant, are the first practitioners in the United States to earn their certification in this exciting treatment. SHFST is typically performed in a single session with local anesthesia. A touch‐up session or 2 may be required several months after the initial session. During your consultation, Dr. Beckenstein evaluates your specific case and talks to you about your hair loss. Together, you'll develop the treatment plan that's most likely to give you the natural‐looking results you want.
A Reputation Built on Results
You deserve the highest caliber of service, care, and results, and at Michael S. Beckenstein Plastic Surgery, we're committed to providing all that and more. But don't take our word for it—see for yourself what our actual patients have to say about their experiences with us.
Read More Patient Reviews
Why Choose Dr. Beckenstein for Hair Replacement?
Dr. Beckenstein is a true innovator when it comes to treating hair loss at his Birmingham practice. He was the first to use the NeoGraft technology in Alabama and remains the most experienced with it. His was also the first hair loss center to use Sunetics G Low-Level Laser Therapy to treat thinning hair. His Birmingham hair restoration practice is the only one in the United States to offer SHFST scalp micropigmentation.
Dr. Beckenstein is a board‐certified plastic surgeon with experience in scalp surgery and reconstruction. He is a member of the International Society of Hair Restoration Surgery (ISHRS) and American Society of Hair Restoration (ASHR). With his experience, credentials, and innovation, his practice offers you the latest, most effective technology and therapies for your hair loss. No other practice in Alabama offers as extensive an array of treatments for you!
If you are a good candidate for hair replacement or regrowth therapy, Dr. Beckenstein can provide you with fuller, more natural-looking hair. If you are interested in learning more about hair restoration, request a Comprehensive Consultation using our online form or call us at  (205) 933-9308.
Back to Top