NeoGraft® Hair Transplant in Birmingham, AL

Men and women considering hair transplant and restoration in Birmingham, Alabama, traditionally have been told that they will need to plan for complex surgery and a lengthy recovery time. Now, with the innovative NeoGraft hair transplant system, you can enjoy a natural-looking hairline and fuller head of hair with minimal pain and recovery time.
Using his extensive education and experience, Dr. Michael Beckenstein now offers the Birmingham NeoGraft hair replacement system for patients from Montgomery, Huntsville, Hoover, and beyond. He is the first to bring this revolutionary technology to Alabama! For even more information on this revolutionary hair transplant method, we invite you to visit our Birmingham NeoGraft site.
All About NeoGraft
Imagine looking in the mirror and enjoying the sensation of brushing and combing a lustrous, fuller head of hair. If hair loss, a receding hairline, and baldness have caused you to lose your self-confidence, it's time to discover the multiple advantages of NeoGraft hair replacement at Dr. Beckenstein's practice:
NeoGraft is the first minimally invasive, automated hair transplant system that is FDA approved.
Without a single scalpel incision or the need for sutures, patients can enjoy a natural-looking result and no scarring.
Using the NeoGraft hair replacement system, Dr. Beckenstein covers larger areas, using more grafts in a single session, reducing the number of procedures and overall cost.
Dr. Beckenstein only uses local anesthesia only during the procedure, reducing risk and cost.
The Birmingham NeoGraft technology is more cost-effective, due to the revolutionary techniques that increase the number of grafts per session and reduce the number of procedures required.
The Procedure
The traditional hair transplant method, known as FUT (follicular unit transplantation), requires a surgically invasive procedure. Sometimes called the "strip" method, this procedure involves surgically excising a section of scalp, then suturing or stapling the resulting wound. The excised scalp section then is divided up and placed under microscopes, so that technicians can separate the grafts into units of 1 to 4 hairs. Single hair units are placed in the front for a hairline effect, with the remainder used for hair density. Single follicles can be extracted as well via follicular unit extraction (FUE) which doesn't involve the strip, but does involve a lengthy, tedious process.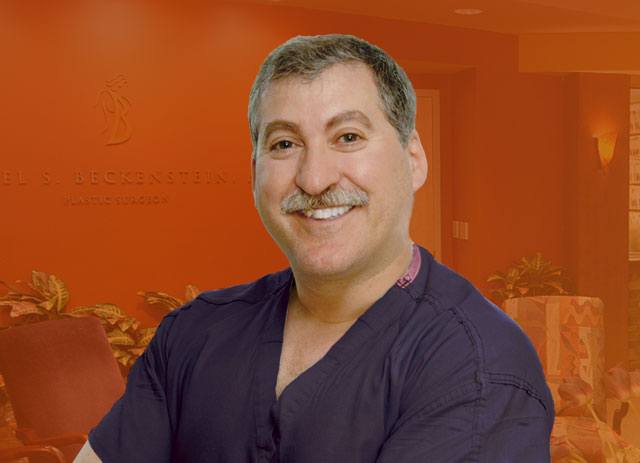 Dr. Michael S. Beckenstein
Dr. Beckenstein is a fellowship-trained, board-certified plastic surgeon whose extensive experience in breast enhancement, body contouring procedures, and reconstructive plastic surgery sets him apart.
meet dr. Beckenstein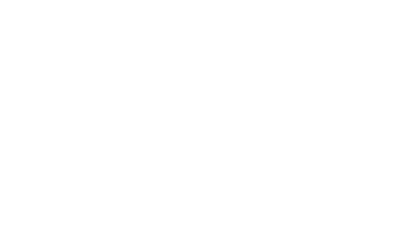 NeoGraft Benefits
In contrast to the invasive surgery required for the "strip" hair transplant approach, the NeoGraft method for hair transplant offers these benefits:
Significantly safer and minimally invasive: the NeoGraft hair transplant method utilizes FUE, so excision of a strip of the scalp is not needed. Instead, Dr. Beckenstein removes the follicles directly from the donor area using the Neograft unit.
Minimal bleeding and fewer complications: After the follicles are removed, they are separated into units and implanted in the same way as the "strip" method. With Neograft technology, this is faster and more efficient. Only local anesthetic is required, with no intravenous or intra-muscular sedation needed.
Fast and easy recovery: While experiences vary, patients typically experience only minimal discomfort, as no scalpel, incision, or sutures are needed for the FUE method. And because NeoGraft relies on pneumatic pressure to extract the follicles and implant them, it's known as the "No Touch" method. As a result, there is less trauma to the hair follicles improving their survival.
Natural-looking results: In contrast to the FUT method, the FUE procedure offers a full, more natural looking head of hair. Patients can even wear their hair cut short without having to worry about a scar.
More cost-effective: Dr. Beckenstein can replace more hair in a single session, saving his patients time and money.
To learn about other hair replacement options, visit our Hair Transplant and Restoration page.
Choosing the Right Hair Transplant Surgeon
Selecting the right hair surgeon for hair transplant surgery is critical for achieving the natural-looking hair that you desire. Dr. Beckenstein possesses the skills, experience, and aesthetic awareness needed for this delicate procedure. The team he employs has more experience with Neograft technology than others in the country!
Frequently Asked Questions
What's the difference between NeoGraft and other procedures?
The NeoGraft system harvests individual follicles through a process called follicular unit extraction (FUE), rather than taking a long strip of tissue from the scalp, known as the strip method. The strip technique results in a long wound requiring painful sutures and leaves a long scar. With FUE, the individual follicle sites are less painful, heal much faster, and leave a small white dot, less than one millimeter and barely noticeable. Patients return to work and daily activity much faster with NeoGraft FUE technology.
What hair replacement procedure is used for women?
Once it is determined that hair replacement is required, the NeoGraft FUE method is the best approach. Women usually require fewer hair follicles to transplant, and leaving a noticeable linear scar with the strip method is completely avoidable. Treatment of early hair loss and thinning with the Sunetics laser and/or other therapies are the best options as medications used for men can't be prescribed for women. Rogaine® (minoxidil) leaves hair with a wet, greasy appearance that is most undesirable for women.
A Reputation Built on Results
You deserve the highest caliber of service, care, and results, and at Michael S. Beckenstein Plastic Surgery, we're committed to providing all that and more. But don't take our word for it—see for yourself what our actual patients have to say about their experiences with us.
Read More Patient Reviews
What is the recovery like after a NeoGraft transplant?
The small donor sites created by NeoGraft require no sutures and completely close in 48 to 72 hours. There is minimal discomfort associated with this method, and most patients describe it as a scrape or sunburn. This is compared to the postoperative pain resulting from the large strip scar that requires sutures, which have to be removed at a later date. Strip patients utilize more narcotics than FUE patients; most take Tylenol or ibuprofen. There is substantially more discomfort when compared with FUE. Our patients who have had both procedures often describe how much easier and better NeoGraft is compared with the strip method! Patients are up and around a lot earlier with FUE and can return to work, depending on the job, in a few days.
What does a NeoGraft hair transplant procedure cost?
Fees depend on the number of grafts per session. Because NeoGraft works so efficiently, Dr. Beckenstein can transplant more follicles in a single procedure than with the strip method, allowing a larger area to be covered or higher densities created. This translates into overall cost savings to you! Dr. Beckenstein is committed to offering patients reasonable financing options to help them pursue cosmetic procedures.
Interested in learning more about our services and how NeoGraft is revolutionizing hair transplantation? Request a visit for a Comprehensive Consultation or call us at  (205) 933-9308.
Back to Top