Michael S. Beckenstein, MD
800 St. Vincent's Drive
North Tower Suite 610
Birmingham, AL 35205
Phone: (205) 933-9308
Monday - Thursday: 8:30 a.m.–5 p.m.
Friday: 8:30 a.m.–12 p.m.

Tummy Tuck Before & After Case 20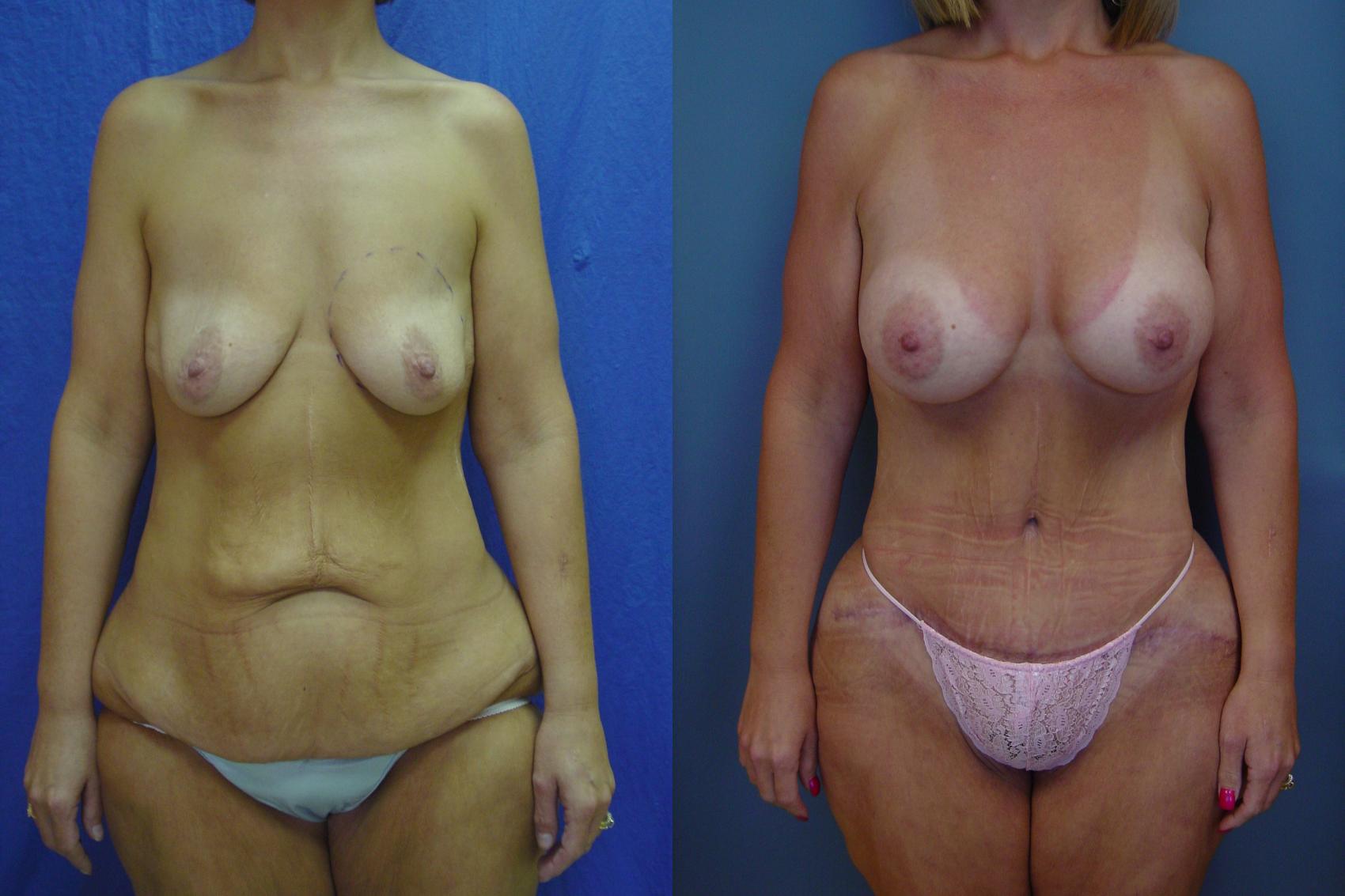 Before & After
After undergoing a gastric bypass procedure and consequently dropping 115 pounds in body fat, this 33 year-old woman was discomforted by the excess amount of skin weighing her down. She was dissatisfied with how her clothes fit and unhappy with the remaining bulge in her lower abdomen. She found that her healthy diet and workout plan were not enough to transform her body into the shape she desired. To find out more about post-weight-loss plastic surgery near Montgomery, Alabama, she scheduled a consultation with Dr. Beckenstein at his Birmingham plastic surgery practice.

After much consultation, Dr. Beckenstein performed a breast augmentation to restore the volume in this patient's sagging breasts. In order to fill out her upper half, Dr. Beckenstein filled her implants with 360 cc of saline. He also performed an abdominoplasty, a procedure designed to correct excess fatty tissue, inelastic skin, and abdominal wall weakness.

Recovery from a dual breast augmentation and abdominoplasty can take several weeks or months, depending on the patient's physical condition, but most patients are back to their normal activities in about two weeks. After her combined breast augmentation and abdominoplasty, this patient's breasts are no longer sagging and her nipples have a more appropriate position for her breast shape. Her post-operative photo reveals a vast improvement in the overall contour of her abdominal area now that her unwanted excess skin has been removed.

After losing those stubborn fat pockets and sagging skin, she has especially enjoyed being able to wear attractive clothing styles. Best of all, she no longer feels the need to cover up her once-saggy middle section.
Procedures Performed
About This Patient
View All Patient Photos
Keep in mind that each patient is unique and your results may vary.